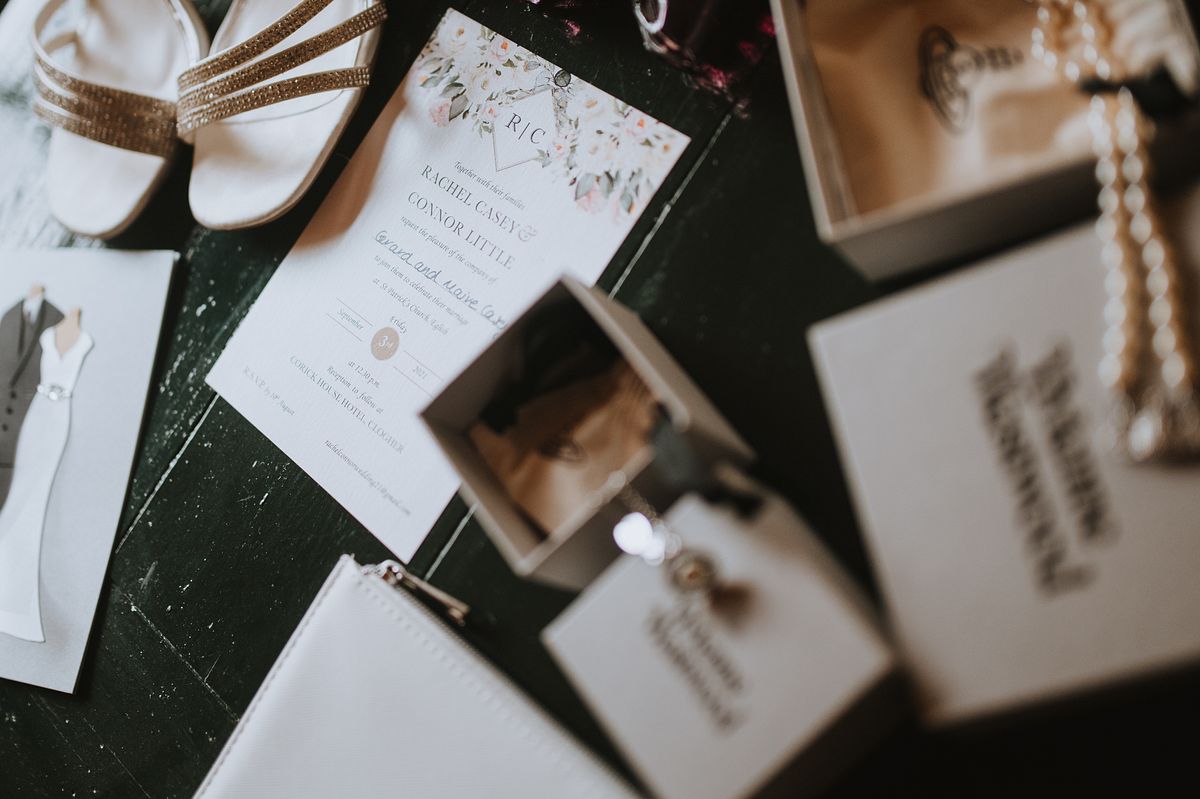 Its hard to know what to expect from the morning of your wedding.  I usually ask my brides to leave out some details that I can shoot while they are busy with hair/make up.  This isn't an exhaustive list, each wedding is different, the special things that you will want to capture and remember in 50 years will be different from the last bride I had.  But as an example I tell my brides that I would like 
       - A Wedding Invitation
       - Wedding Jewellery
       - The perfume you will wear
      - Shoes
      - Engagement Ring

I will spend sometime setting up and photographing these, together with dresses of the Bridal party and the small details of your bridal gown.  I have shown some examples of this below.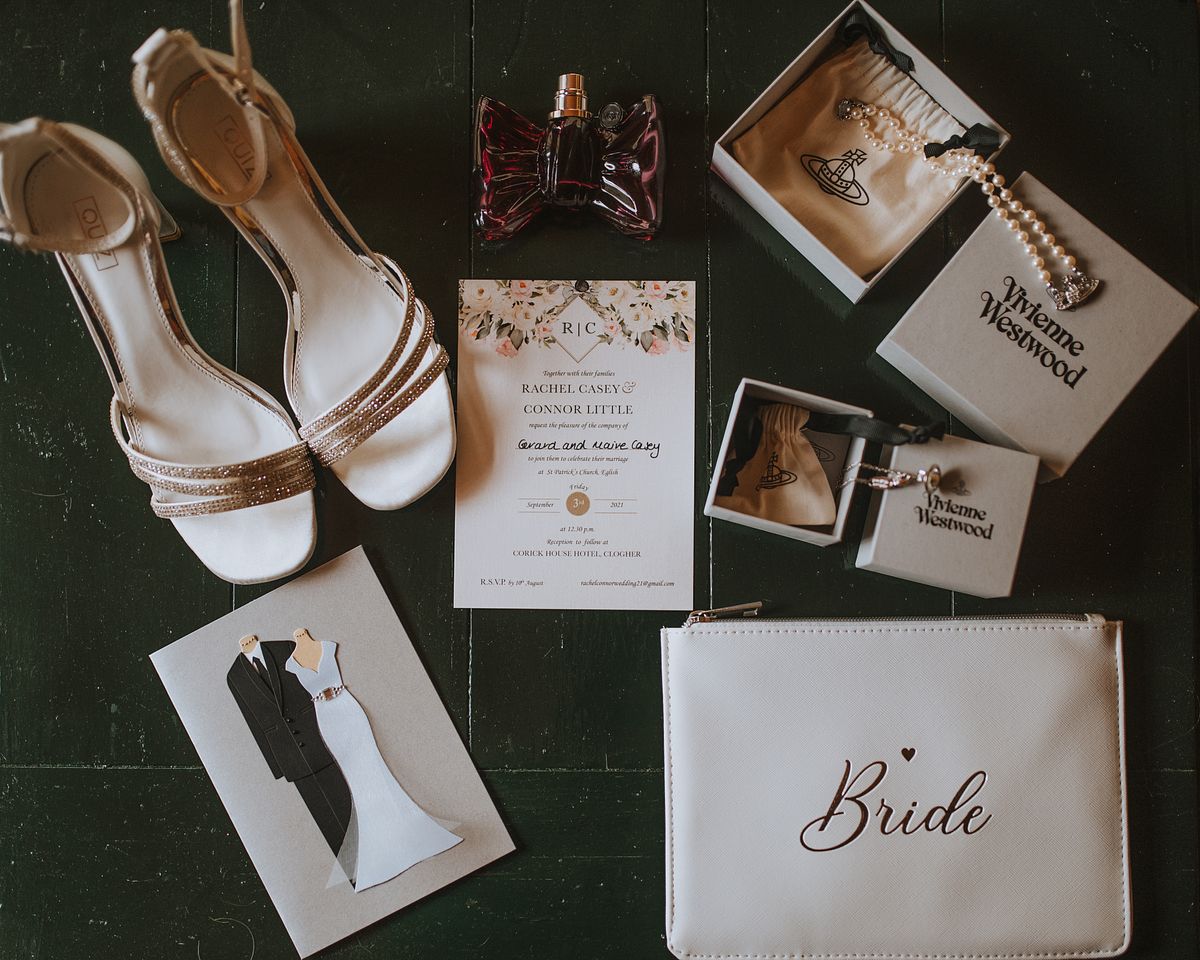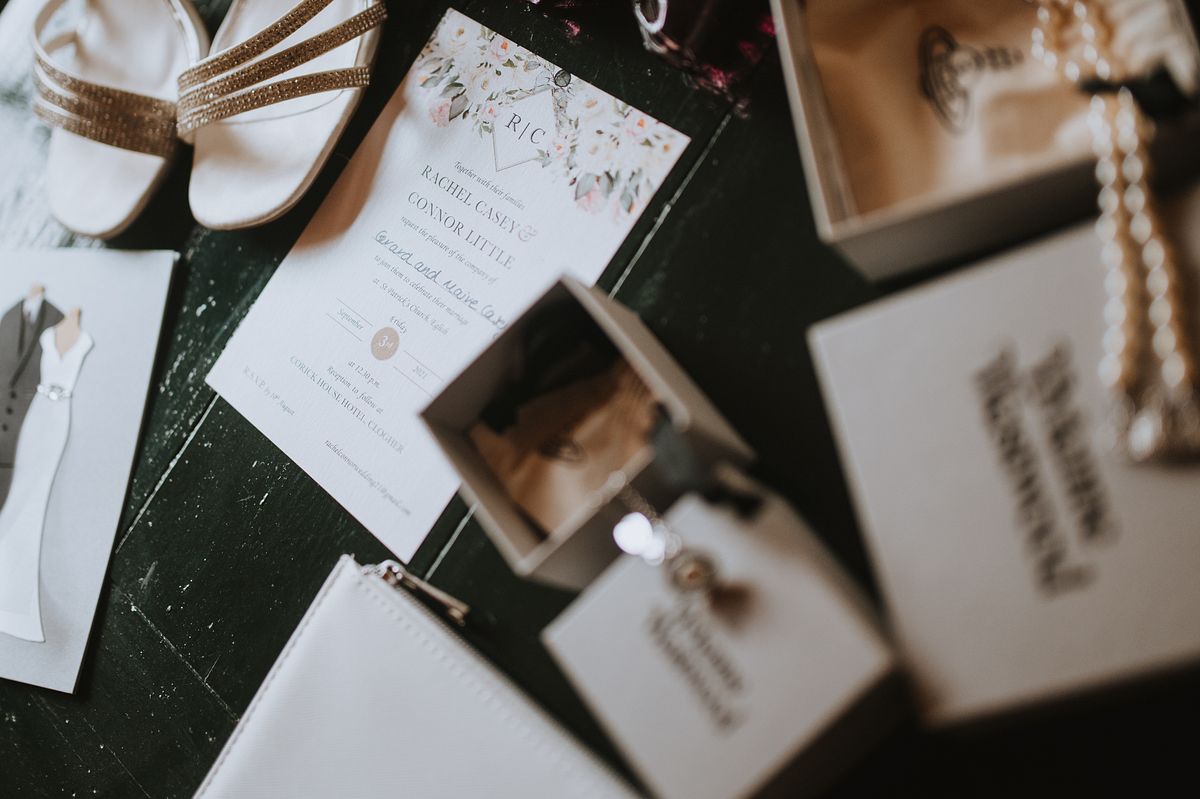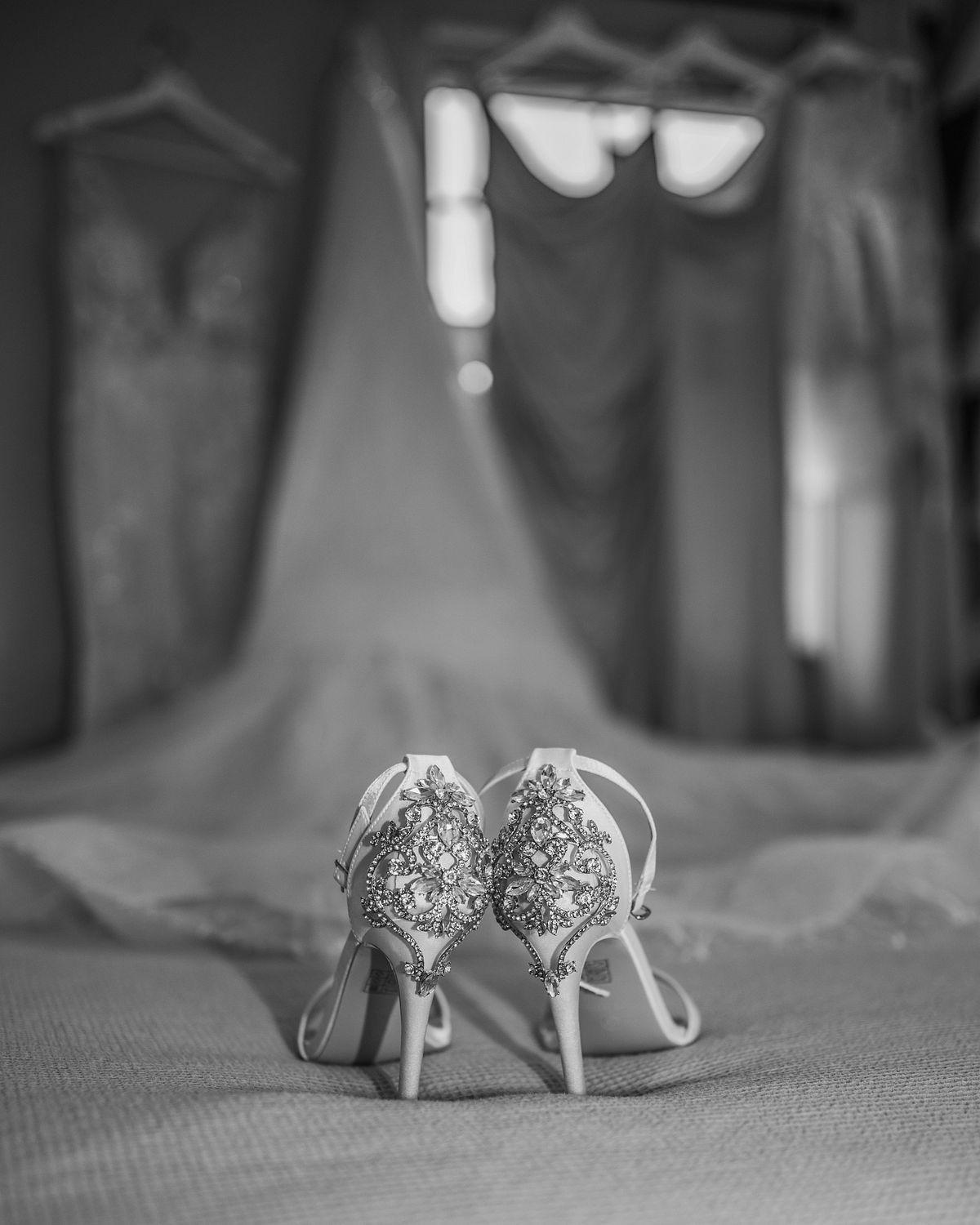 When I have finished with the details, I usually move on to hair and make up shots, with Bride and Bridesmaids who are usually just finishing off.  After that, I love to get some shots of the Bridal party interacting with each other.  Again, each wedding will be different, it will depend on the number of bridesmaids and flower girls you have.  But these are generally fun shots, with lots of laughter.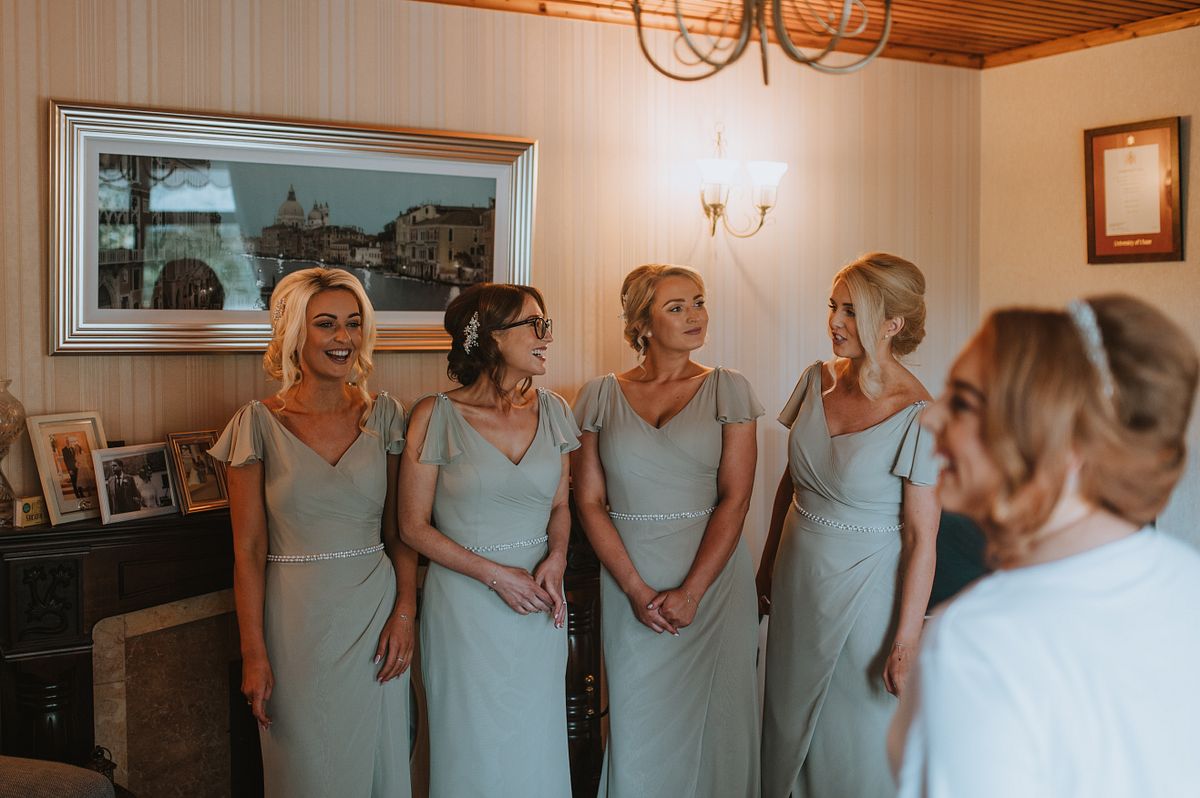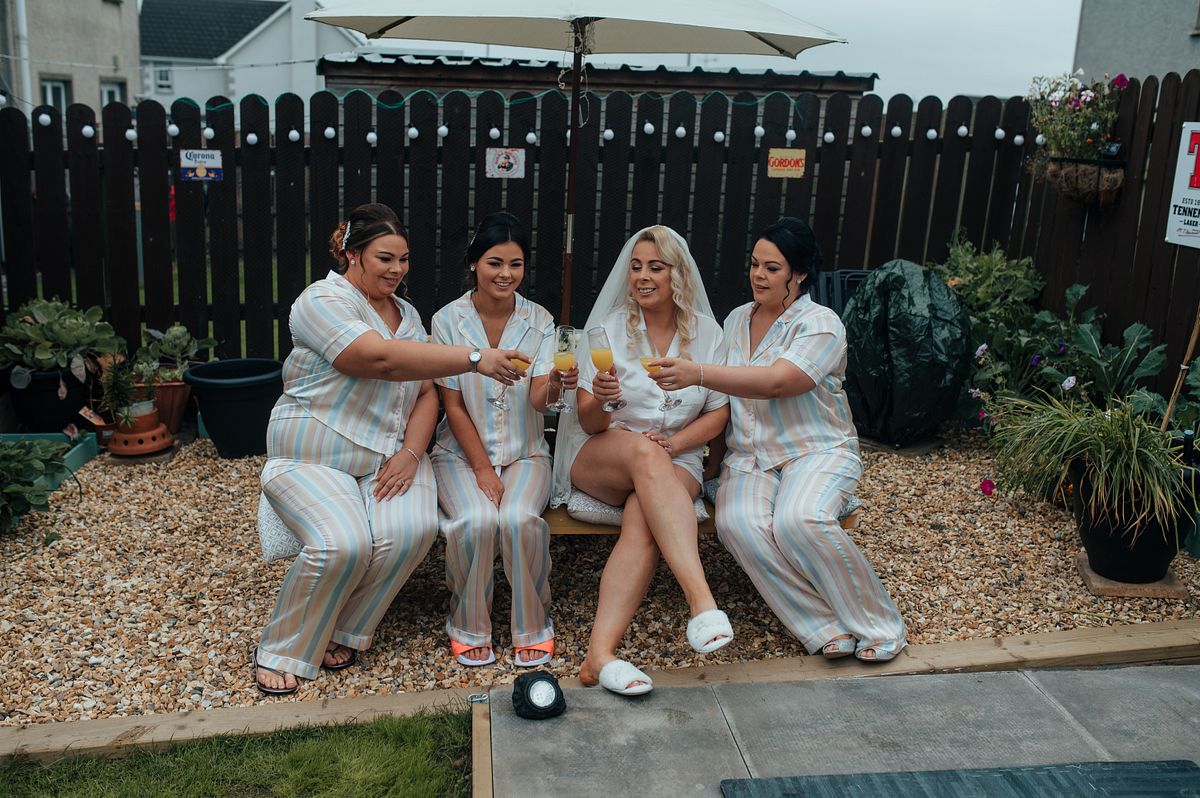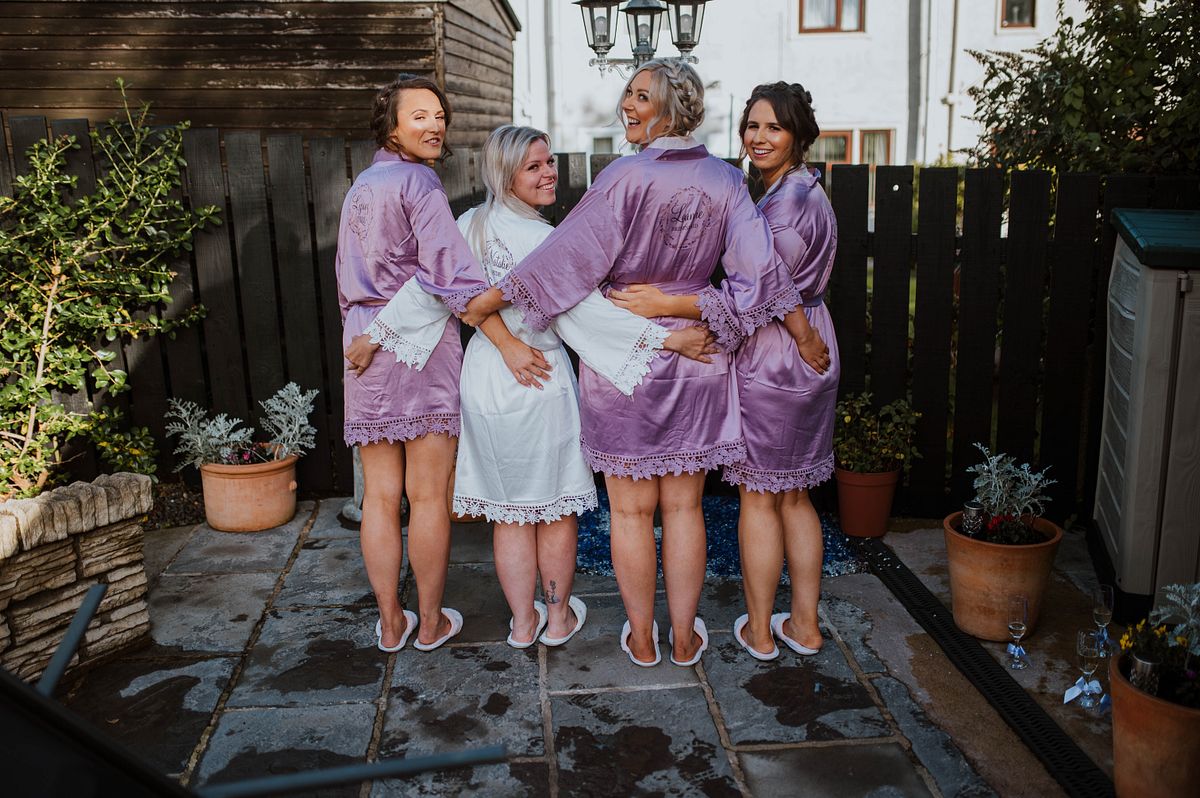 After these shots it is time for the bride to get ready.  Usually she has appointed someone to help with this, that can be a bridesmaid, her mum, a daughter.  The choice is entirely the brides.  I love to get a shot of bride being zipped into/laced up her dress.  Its a very intimate shot (which is often a special moment between mum and daughter) If there is tears, don't worry, I have tissues on hand.  Then we move to one of my favourite shots of the morning.  I called it "The first look" it is usually done with the person who will walk the bride down the aisle or the bridesmaids.  Again the choice is entirely yours.  We have them close their eyes, bring the bride into the room, (make sure the dress is sitting perfect)  Then I tell them to open their eyes and I get a shot of them seeing the finished bride for the first time.  Again, there has been many tears so I always carry tissues.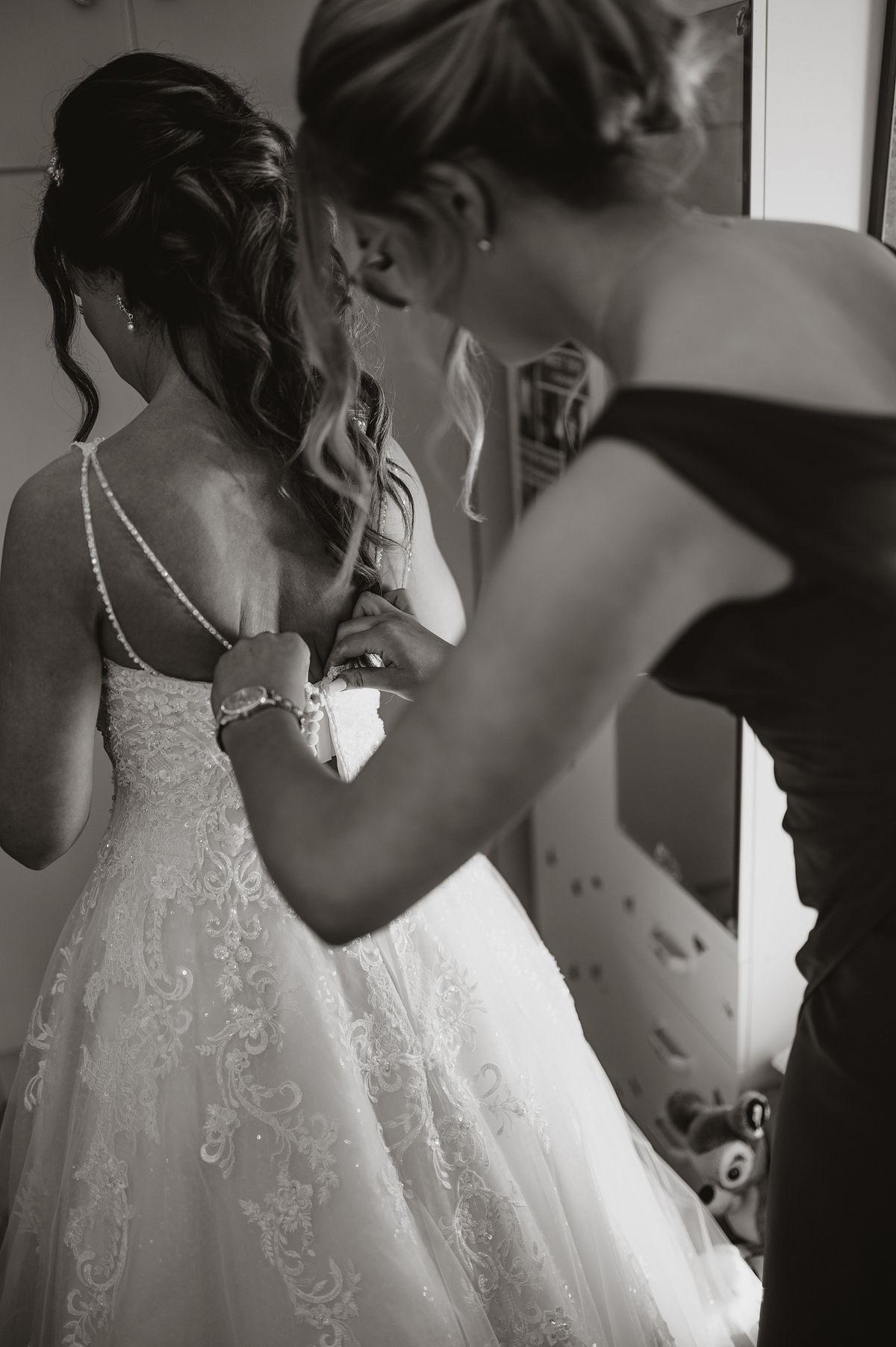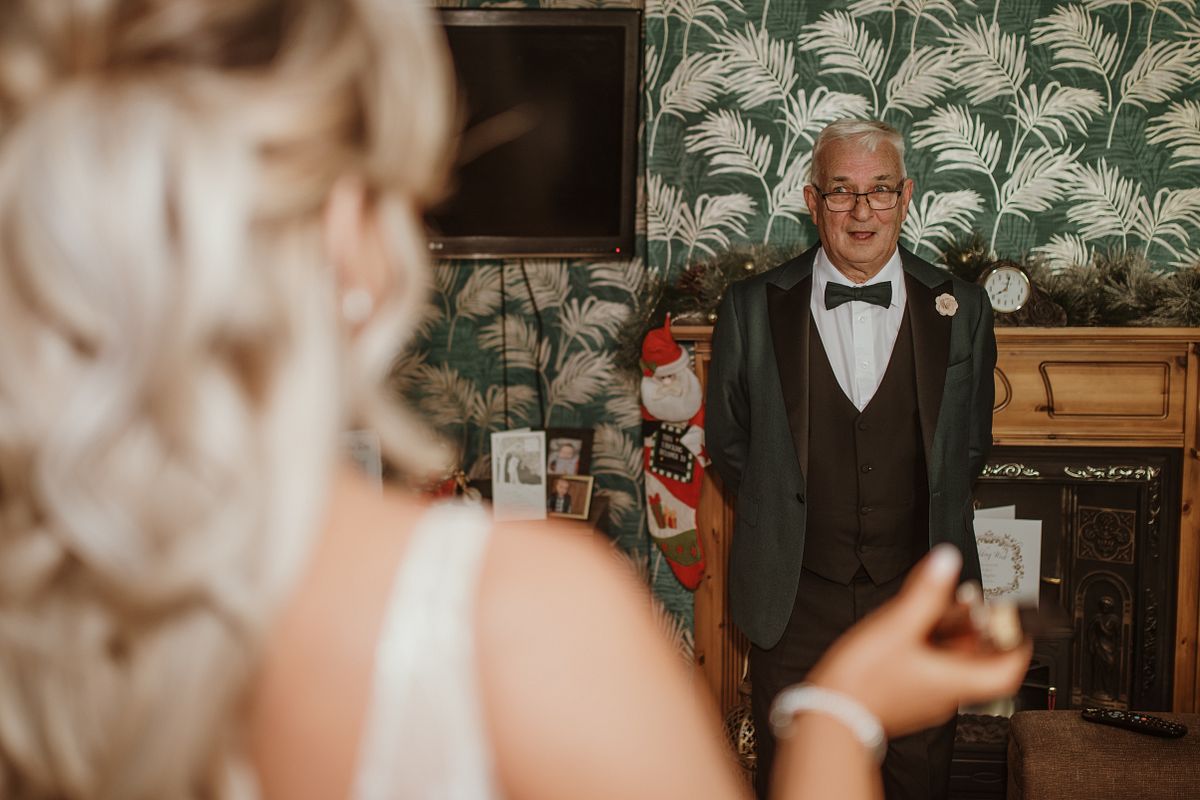 After this I usually spend some time doing family shots, and Bridal party shots, before leaving to go to ceremony venue and get some shots of the groom before you arrive.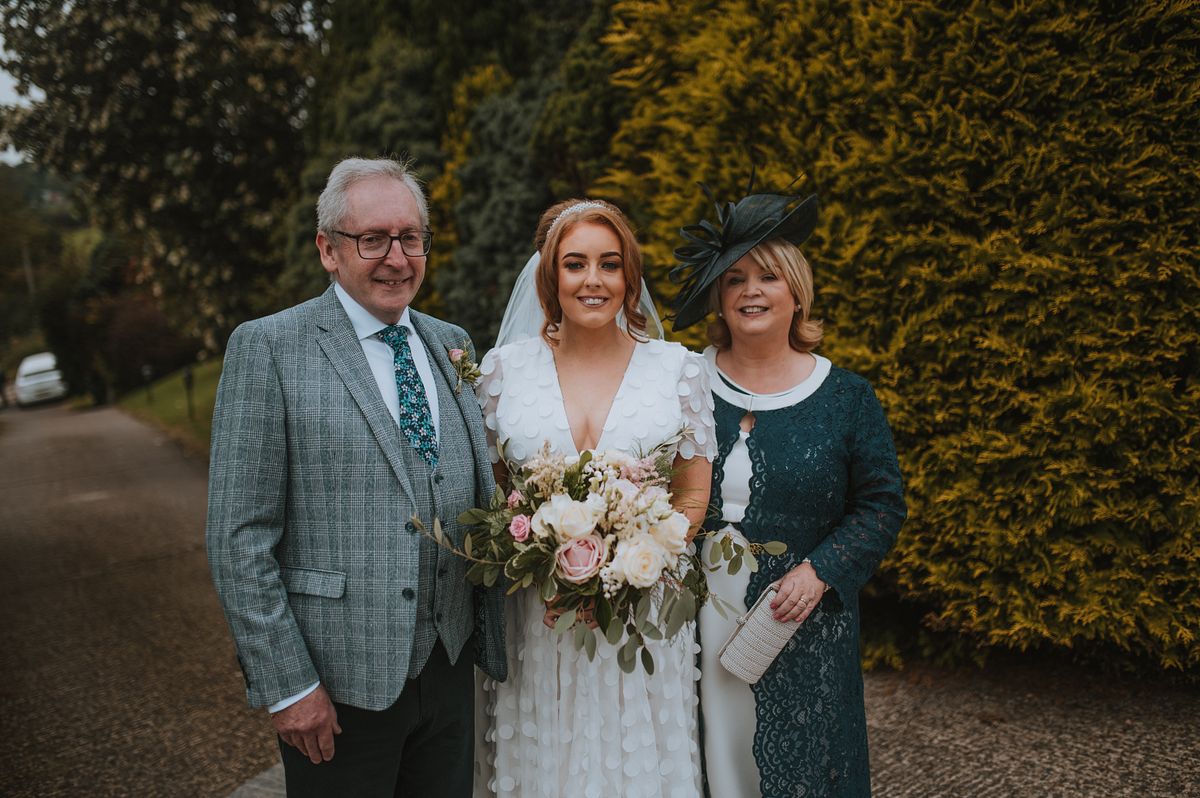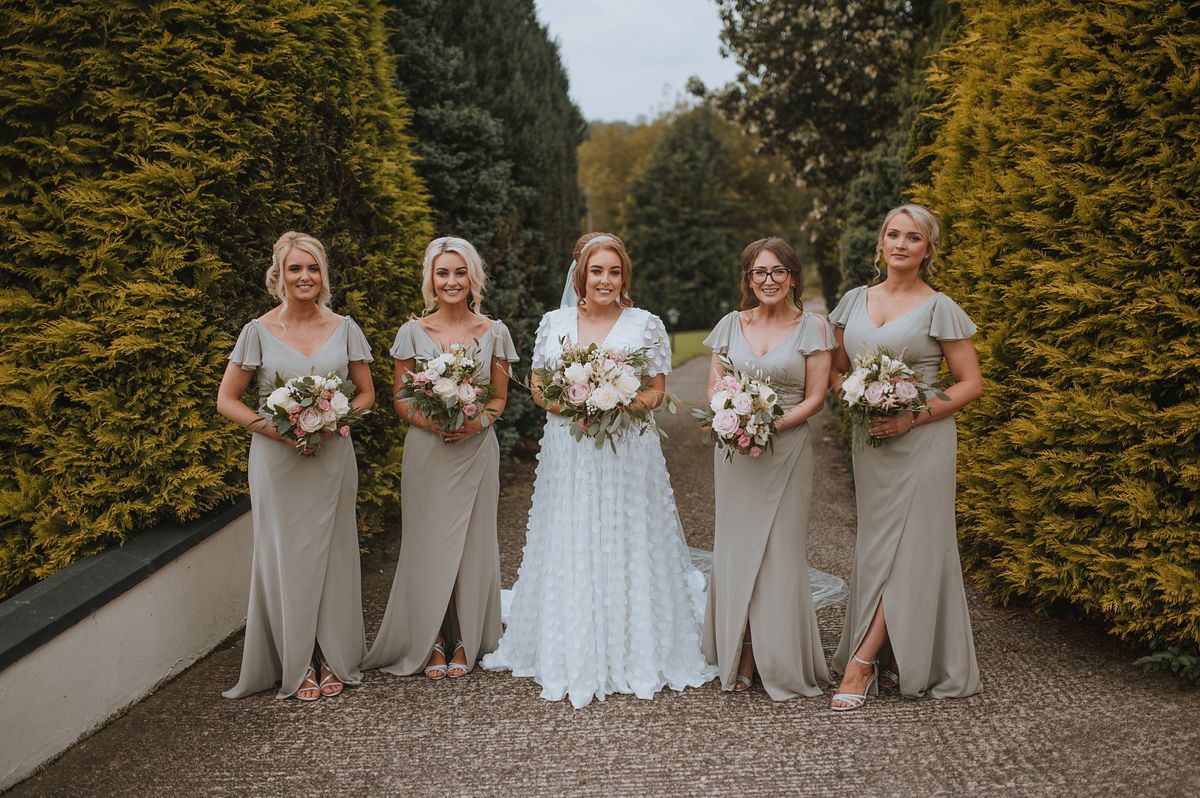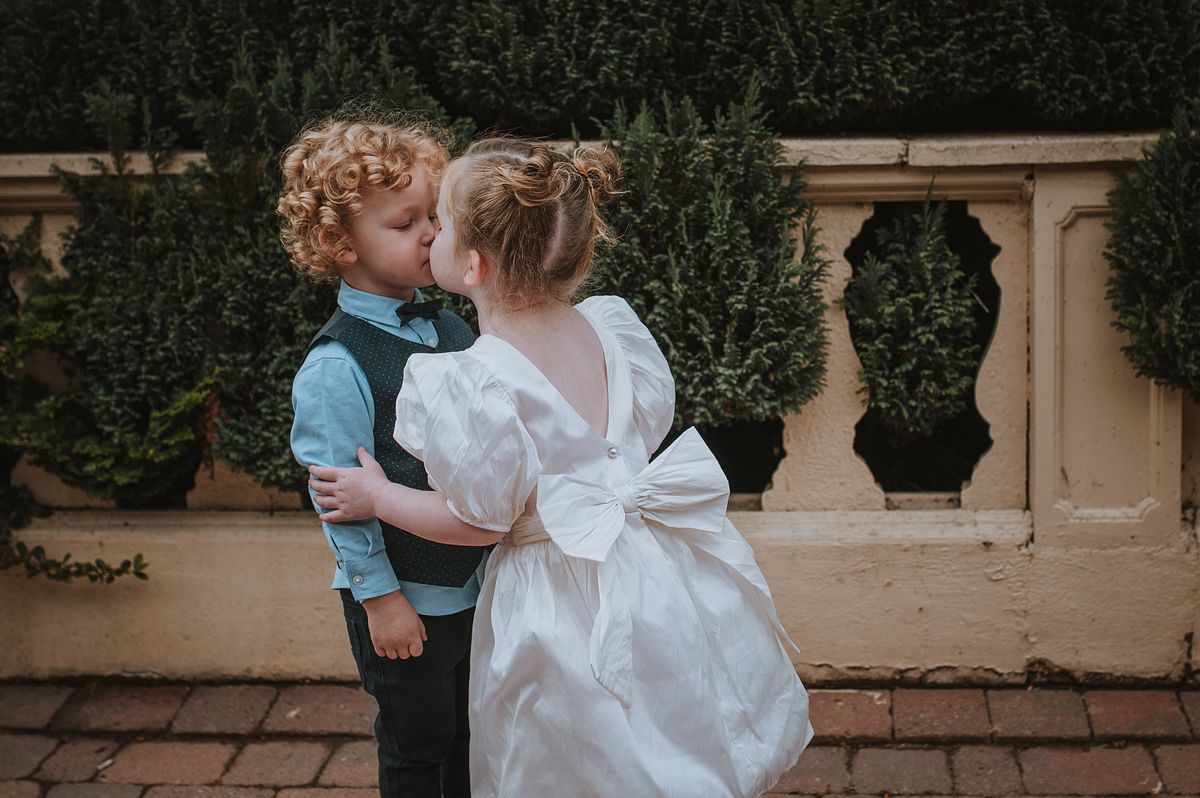 I am always happy to change up my work flow, and no 2 bridal prep shoots will go the same.  I take my queues from you and your family.  we work in the time we have and I aim to get as much photographed as I can.