I love working with kids, they are filled with a kind of magic that, as adults, we have forgotten long ago.  When I take a picture, I have an image in my head of what the final image will look like.  Its often so different from what you see in person.  This photo is what we call straight out of camera.  It is exactly what I took at Drum Manor with no edits or adjustments.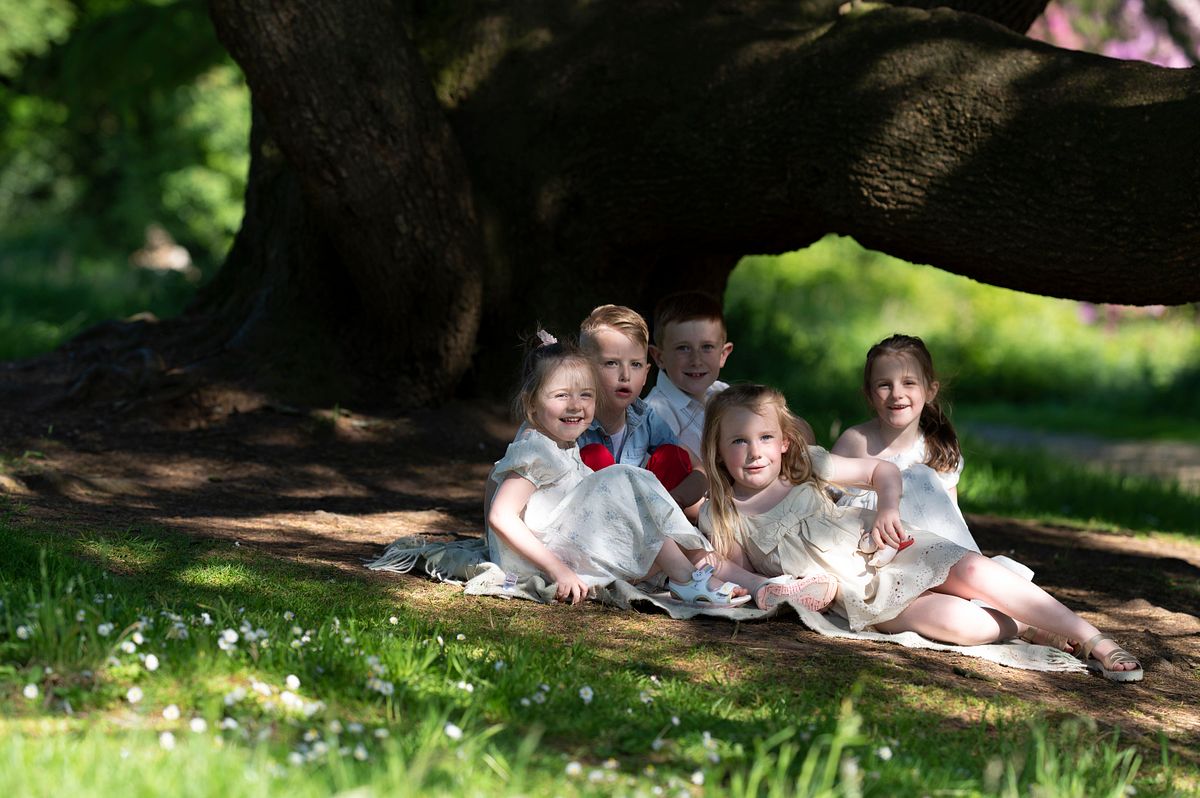 Its cute because the kids are so adorable.  But its not exactly what I had in mind when I took it.  I wanted this to feel more like an older style painting.  I wanted the children to be the focus of the picture which when fighting against such a vibrant green can be hard.  So I started by desaturating and darkening the green and adding a texture everywhere but on the children.  I played with lighting and tones until I found exactly what I had pictured.   Then I took to adding highlights and shadows to give a more 3 dimensional look.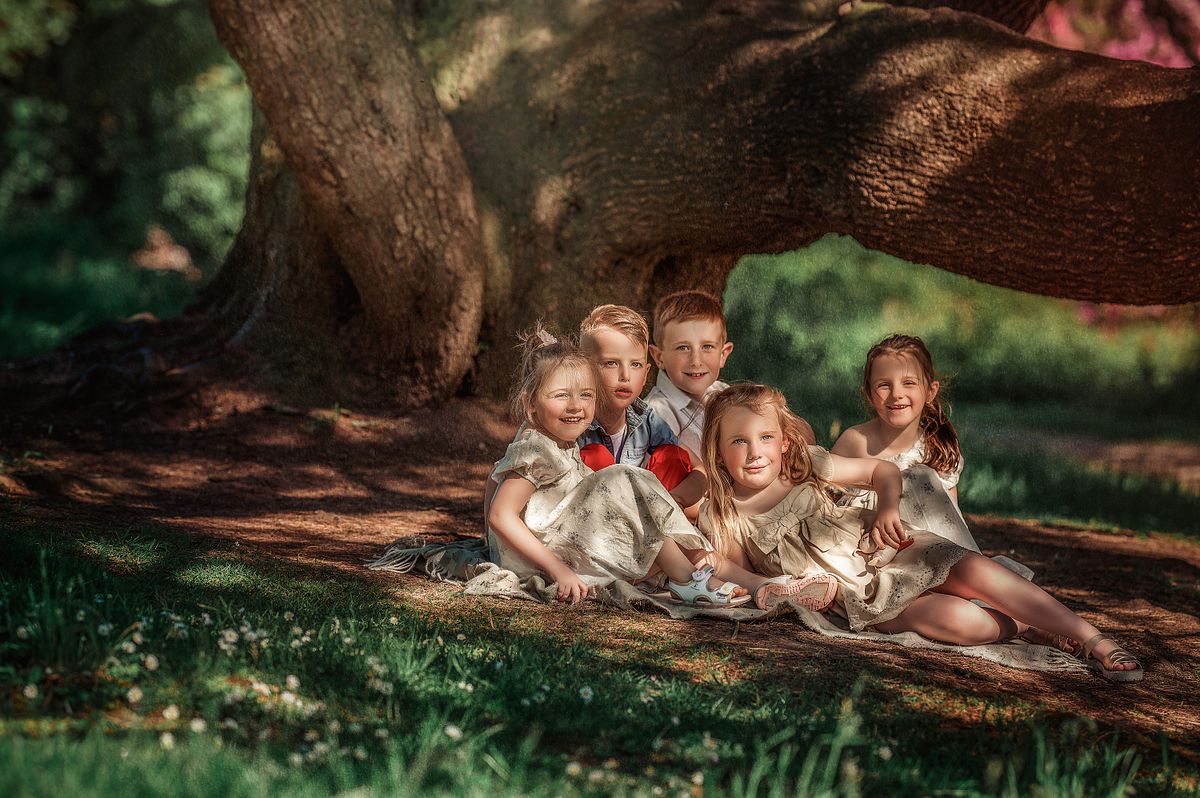 This was shot in bright sun so the sun came through the leaves and bounced of the children's skin, which while not ideal usually, in this case I really think it adds something wonderful to the image.   I love that through the years these cousins will see this picture and remember the fun they had together as children.  
This whole session was a blur of running, laughing and climbing and I loved every minute of it.  This was the final set up when we got 2 minutes of calm. Working with 5 such young children is amazing.  They were really enjoying everything we did and it really shows in their pictures.  The whole session is beautiful and I can't wait to share it all with the family.